First Visit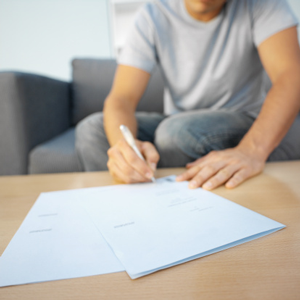 You will find our office, comfortable, warm and friendly, with large windows and lots of natural light, our goal is to offer state-of-the-art chiropractic care in a comfortable surrounding.
Make Yourself at Home
You'll be greeted by name when you enter our office. You will be shown through to the room and asked to fill in some paperwork, after which you will be introduced to Roger Reid, the Chiropractor who will look after you.
We Explain Everything First
The purpose of your consultation with the chiropractor is to discuss your health goals and see if chiropractic is likely to help you. If it looks promising, a thorough examination will help identify the cause of your problem.
The physical examination including orthopedic and neurological testing, Activator methods leg length assessment, Range of motion, motion palpation and more.
This information, taken in concert with your health history and clinical findings, is useful in our assessment, and as an outcome assessment of the beneficial changes that result from chiropractic care.
When indicated, it may be recommended that you have X-Rays which can usually be done there and then very quickly and easily with our IN-HOUSE  X-Ray machine.[/tab][/tabs]
Findings Report
Once the Chiropractor has all the information he needs, he can then take time to review your scans, notes and X-Rays and prepare for Relating Your Findings, this will usually be done on the same visit. Once you are happy and have had your questions answered, we ask you to sign a contest to treatment. At this stage, usually treatment can begin. Occasionally, your treatment may need to be started on your next visit.
CONTACT US »

First Visit at Body 4 Life Healthcare | 020 7402 8999