Meet Roger Reid
Body 4 Life Healthcare Chiropractor
As a young boy accompanying my father to the chiropractor, I saw firsthand the relief my father got from a chiropractic adjustment, but also the life-changing benefits that went along with that relief. Taking away his neck pain and headaches allowed him to be the relaxed, kind and caring father that I knew again.
I was amazed and in awe of the chiropractor who was caring and confident and would be able to sort out the problem that had persisted in spite of drugs and various other interventions.
Chiropractic Education
I completed a six year Masters Degree at the Durban University of Technology in South Africa, with a dissertation on treatment of sacroiliac joint dysfunction. The Durban course had just started in South Africa the year before. It was the first time anyone was able to study chiropractic in Africa. I jumped at the opportunity and never looked back; this was the career for me.
I loved anatomy and physiology, learning about the human form and function was fascinating, but found biochemistry and biology very dull. As I progressed through the course and into my 4th, 5th and 6th years, the course became more and more practical and hands on and this is where I began to thrive. I was able to interact with patients and see real life problems and how they affected people's lives, their ability to thrive, to work and to even support their families sometimes.  That experience made me realize the importance of my future role as a chiropractor and the value of showing people there was an alternative to taking drugs.
As a student, I was a keen squash player, and developed sacroiliac joint problems. I realized it was a very common problem among squash players due to excessive forces always stressing one side more than the other. I got to see firsthand the benefits of chiropractic adjustments. The chiropractor not only resolved my back pain but also taught me how to improve my core stability and how to minimize the effects of a very strenuous, unilaterally dominant sport.
Our Philosophy at Body 4 Life Healthcare
Our practice philosophy is help as many people as possible to achieve, thrive and excel. To have a great and positive impact on our community and to promote health and 'wellness,' through good nutrition, exercise and a positive mindset. We are aiming for exceptional health, longevity and prevention of disease. "I want to see people dancing and skipping into their 90's and beyond."
Back pain, like tooth decay, high blood pressure or heart disease is easier to correct the earlier it is discovered.  Better yet, these can be prevented with preemptive care and exercises (like brushing your teeth). Symptoms are often the last thing to arrive and the first thing to disappear, so they are not always the best indicator of what is going on. This is why at Body 4 Life Healthcare we use state-of-the-art chiropractic technology to ensure early detection and optimal correction… getting you better and just as important, keeping you well!
CHIROPRACTIC CARE »
I love treating children and some of my most treasured chiropractic memories have been treating children. I am a family man and have been lucky enough to be married to my beautiful wife for over twenty wonderful years. I have three gorgeous children; Brandon, Megan, Caitlyn are the center of my universe and a constant source of entertainment, amusement, (and stress) it is still hard work sometimes!
We are a very active family. On Sundays we are all out on the rugby field. I coach mini's rugby and my son Brandon is on the team. We all like to ski in the winter months and swim, cycle and run regularly. For this I need stack of energy (one of our most precious resources I think). I live an extremely active life – I coach mini's rugby on Sundays and compete regularly in road running and cross country races, anything up to marathon distance, triathlons, aquathons and adventure racing. We all take part in competitive or fun runs and Brandon, Megan and I do triathlons, duathlons and aquathons. Other activities that one or more of us is involved in is gymnastics, football, tennis, squash, gym, walking, rollerblading, dancing, drama and snowboarding.
This year I am concentrating on marathons; I am currently working toward a sub 3-hour marathon.
I believe in walking the walk not just talking the talk, I do this to inspire my family, friends, colleagues and patients, teach my children healthy lifestyle choices and because I feel great and have bags of energy. Since starting back to being super-fit, I have been injury free, reduced my cholesterol to a good level, dropped a waist size, lost 10kg and never been faster, fitter or leaner, aged 43, long may it last.
From my very early days as a resident Chiropractor (6th year), just completing my master's thesis and still getting to grips the new skills I was acquiring and putting into practice, I still remember Mr N. Who had such an acute disc injury and sciatic pain but responded so well to one specific adjustment, and a little boy who was struggling with bed wetting, who, after just three adjustments made a (seemingly at the time) miraculous improvement, those were the things that solidified my belief in the wonders of Chiropractic and all its benefits.
Now the favorite bit for me is not the patients who come back and say the pain is gone (that is still wonderful), but the ones who say: "I am sleeping better", "my energy levels are far better", "I don't get sick any more", "my bowels are working more regularly", "my headaches or my migraines have gone". This to me is the real miracle of the healing effect of a happy, healthy, strong nervous system. With the help of Chiropractic adjustments and a combination of great advice about healthy lifestyle choices, great diet, exercise, stretching, hydration, good posture, best sleeping position etc, at the same time we try to kick the bad habits thus making sure that people aren't doing the wrong things and teaching people techniques and strategies on how to deal with the ever increasing stressors place on them, by fast evolving technology, busy jobs, long work hours, commuting and high stress environments.
In 2003, I ventured out on my own, setting up Body 4 Life Healthcare in a beautiful, ex GP practice in Paddington/Marylebone area, in a tranquil oasis in the middle of London's beautiful west end that I had grown to love.
This involved lots of change! More than I anticipated and the next few years were a bit of a hectic blur of activities and new beginnings and inevitably lots of stress and not much looking after my health (ironic as I was looking after everyone else's). A new practice, new home, 2 MORE new babies! yikes what were we thinking. It was all starting to take its toll, I was out of shape, unfit, my posture was deteriorating, couldn't run anymore without puffing and wheezing and i wasn't sleeping well, waking up at 3 in the morning to do all my thinking and worrying (does this sound familiar to anyone?) This went on for a while and like most of the people I know and have the privilege to treat your health is very easy to push to the bottom of the queue after all our bodies can take abuse before they start to complain.
Read more about Chiropractor Roger Reid's Life Changing Moments »
I was the heaviest I had ever been and more worrying, my cholesterol was high. In 2005 i got an awful call that I will never forget, the police were looking for me, something had happened to my wonderful Dad and they wanted to know were i was so they could come and talk to me, my beloved father had died aged 67. No more weekends away with him on the bikes to Le Touqet, he wouldn't be there to see my kids growing up, this came a a real shock, it was completely unexpected, he never smoked, he drank very seldom, he was slim and although he never found the time to exercise and was a great worrier, he seemed in great health. But we did know there was a family history of heart disease and he had undergone heart bypass surgery 10 years earlier, the problem was he seemed as fit as a fiddle, the coroners report said he died from heart disease which we knew was from high cholesterol and too much un-managed stress.
So in 2008 when I found out I too had high cholesterol, I found myself going down the same path but now I had a wife and three very young children who were all counting on me. So for me that was the line, I had crossed it and now I had to get it back, for my wife, for my children who I was to be an example for, I didn't want history to keep repeating itself, I had seen it with my father and my grandfather. Enough I said and joined a gym. That was the start of my health quest. In the beginning it was really tough, I remember one of my wonderful patients who was about 60 years old at the time, telling me that he could do 5 kilometres in 22 minutes so I figured I should at 38, be able to do the same. What I found was really shocking, my cardiovascular fitness was aweful, I was in worse shape than I thought and it was going to take some work to regain my health, my neck was also giving me pain from an old whiplash injury in 2001, my core stability was atrocious, sit-ups were hard work and I was struggling to shift the jelly-belly.
So I set myself some goals and I started working towards them and with the help and support of my chiropractor, my wife, not so much my friends as they were all in the same boat as I was but could see it was leading to a big drop, I realised to help me, to help them, to help my children and my patients I was going to have to lead by example.
I have since got 3 marathons, one half iron man, 2 coast to coast adventure races, and countless 5km, 10km, sprint and Olympic triathlons and other wacky things like a spartan race under my belt. I am now aged 43 and am happy to say fitter faster, slimmer (I lost 10kg)' stronger, my cholesterol is normal, my cardiovascular system stronger.

"Rocks in your backpack"
I believe that every BAD thing you ingest, every bad thing you do, like slouching on the couch for hours instead of going for a walk and every bad thing you think (emotions can be healthy or unhealthy too) is like putting a ROCK IN YOUR BACKPACK that you carry around for life.
BUT, on the flip-side, every GOOD thing you eat, every healthy activity, every positive thought, every time you get adjusted is like taking ROCKS OUT of your BACKPACK. Something to think about…
HOW HEAVY IS YOUR BACKPACK?
Enough about me! How can we help you lighten your 'Backpack' and help remove obstacles that are stopping you from doing the things you want to do!?
Roger Reid is proudly associated with: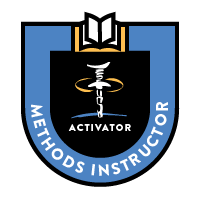 Contact Body 4 Life Healthcare so we can help you take your first step to better health.


Chiropractor Roger Reid | 020 7402 8999